Antineutrino Monitoring - A Real-World Application
In an article selected for
Physical Review Focus
, Center for Neutrino Physics members Eric Christensen, Patrick Huber and Patrick Jaffke collaborate with recent CNP visitor Thomas Shea to discuss the potential of reactor antineutrino monitoring as a non-proliferation measure. Using Iran's heavy water reactor at Arak as a test case, they showed that a relatively small and portable above-ground, detector has the potential to monitor plutonium production or diversion from declared inventories, and to re-establish continuity of knowledge in the event of a reactor shutdown. The authors advocate further research and development.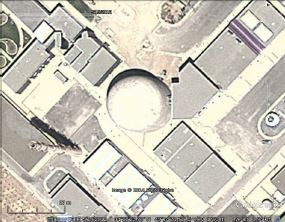 Satellite image of the heavy water reactor at Arak, Iran.
Proposal Approved to Run at JLab
A proposal led by CNP Member Camillo Mariani and recent CNP visitor Omar Benhar has been approved to run by the Jefferson National Laboratory's Physics Advisory Committee. The proposed experiment, which is a collaboration of 31 scientists from the US, Europe, and Japan, will study electron scattering on argon. The resuts of this experiment will help the neutrino community to make more reliable estimates of neutrino cross-sections and to model nuclear effects. These measurements will be critical to future neutrino oscillation experiments which have been shown to be very sensitive to these effects in their determination of neutrino oscillation parameters. The experiment is expected to take data in 2016.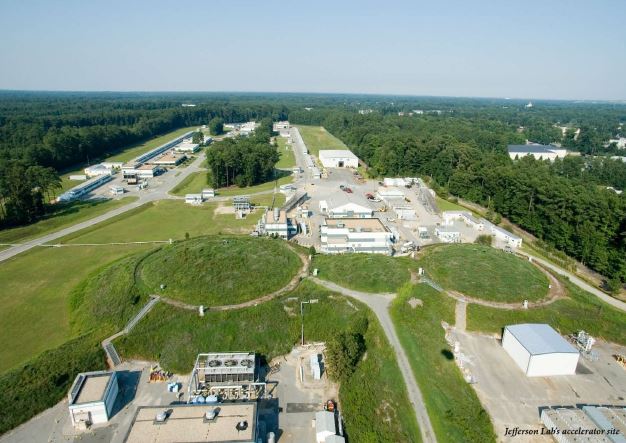 The Jefferson Lab accelerator complex in Newport News, Virginia